Meet Dr. Robinson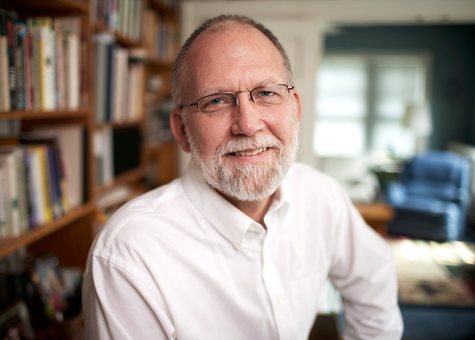 What I love most is helping people find new ways of being and transforming into the glorious life they are meant to have. And I've spent thirty years as a psychotherapist doing just that. It's very fulfilling.
If you're reading this, you're probably looking for a way to deal with a troubling relationship. You may feel stuck. Unfortunately, we all get mired in relationships that aren't working...most often with people we love most.
However, getting unstuck doesn't mean giving up what you need. And it doesn't mean becoming more skilled at changing the other person. Getting unstuck does mean finding ways to be different which have more authenticity and integrity. It means learning new perspectives and skills.
I teach those skills and guide people through a self-development process that creates new perspectives.
What are you seeking?
Some folks come to me because I am a minister. Some stay away because I am a minister. And some work with me for years without knowing I am a minister. So let me share this:
I have absolutely no interest--zero--in getting folks to agree with my religion. I'm happy to share my thoughts but I don't need or expect others to experience spirituality the way I do.
I am versed in many religious languages. While I am a Christian, I speak Buddhist, Hindu, Taoist, and know a smattering of Sufi and Kabbalah. Each language has strengths for articulating particular truths.
I do believe everyone is a spiritual being. I believe that's just the way we are. You may have a keen sense of your purpose in life or you may feel that you have no worth to anyone--and sometimes both on the same day. I would say that's called being human and humans struggle.
If you want to improve a conflict-ridden relationship....or perhaps you simply want to change some aspect of your life, I'd like to share what I've learned with you.
Counseling Services
People seek counseling for many reasons. Some have a general sense of discomfort in their lives and come looking for some spiritual guidance. Others have specific problems in their personal or professional lives for which they want counseling. And some are aware that there are deeper issues in their life experience that persistently get in the way of more satisfying relationships and they come for psychotherapy.
As there are many reasons why people seek help, there are many modes of working that may be appropriate. Dr. Robinson was trained in psycho-dynamic psychotherapy through a joint program of Eden Seminary and Care and Counseling. He is well versed in cognitive behavioral therapy and is trained in the use of EMDR for addressing trauma. He is trained in the use of Internal Family System therapy having completed the Level Two training.
Whatever the tools for therapy, the most important feature in a successful counseling experience is the quality of the relationship between the client and the therapist. You are encouraged to interview any potential therapist before beginning a course of therapy. Initial consultations with Dr. Robinson are available at no charge.
Fees
The usual fee for a 50 minute session is $100 whether for an individual, a couple, or a family. There is a sliding scale based on ability to pay. The minimum fee on the scale is $60.
Group therapy is available through the Building Healthy Relationships program. Check the web site for more information.
As a pastoral counselor, Dr. Robinson is certified but not licensed by the state. For this reason, your insurance may not cover his services. You are encouraged to explore the limitations of your insurance with your provider.
Location
Dr. Robinson's consulting room is the living room of an apartment in a four-family at 6454 Alamo, St. Louis, MO 63105. The room is not in a business office and offers a high level of privacy in a relaxed atmosphere but is on the second floor and is not accessible to those who cannot manage stairs.
Appointments
Appointments may be made by calling Mark at 314-853-9385. If he is unable to answer the phone you will have the option of leaving a message on his voice-mail. He is the only one who hears those messages. All communication is confidential.
If you should need to cancel an appointment, please do so as soon as possible. If you are unable to keep an appointment but can reschedule within the week there will not be a fee for the missed appointment. Appointments which are missed and not rescheduled will be billed.
Support between sessions
Should you need to contact Mark between sessions you are invited to call him or email him. Short conversations are at no fee but phone consultations over ten minutes in length will be billed at a dollar a minute.
No TrackBacks
TrackBack URL: http://www.creativeconflictresolution.org/JustConflict/mt-tb.cgi/28